Sensitive Skin Solutions Facial & Body Soap
Regular price

Sale price

$8.50 USD
THIS COLLECTION OF PRODUCTS IS PERFECT FOR THE FACE OR EXTREMELY SENSITIVE OR DELICATE SKIN.
Sensitive skin? Need a Miracle? We got you! 
Unscented/Fragrance-Free All Natural Soap - No Scent Castile. Our Castile soap is made the traditional way with 100% olive oil. It takes several months to cure properly but is well worth the wait.  Carefully made from a simple recipe, this is our most gentle soap.  A bar that delivers a thorough clean and a wonderfully creamy lather. If you purchase the soap, do yourself a favor and grab the soap box HERE to store your bar.
Face/ Body Soap Bar $8.50
Gently caress your skin with our luxurious handmade soap, scented only with the purest essential oils!
Our soaps are so soothing and mild that they can be used on your FACE and BODY!
Our luxurious REAL soap cleanses gently, healthfully, and completely, leaving skin soft and hydrated. Unlike many commercially sold soaps, it contains no harsh detergents such as sulfates that can damage the skin's protective barrier, triggering dehydration and dryness.
There are no fillers, detergents, or synthetics here - just pure, all-natural soap, perfect for sensitive skin and those concerned about their environmental impact. Experience a bar of REAL SOAP today!
Our Charcoal Activated Black Soap infused with Cedarwood & tea tree is a must-have for those with acne-prone skin! Achieve a smooth, soft, and clear complexion effortlessly.
For ultra-sensitive skin, try our all-natural unscented bar or the charcoal-activated bar for a refreshing experience!
 ♦ Please check out our incredible REVIEWS on our website! ♦
Share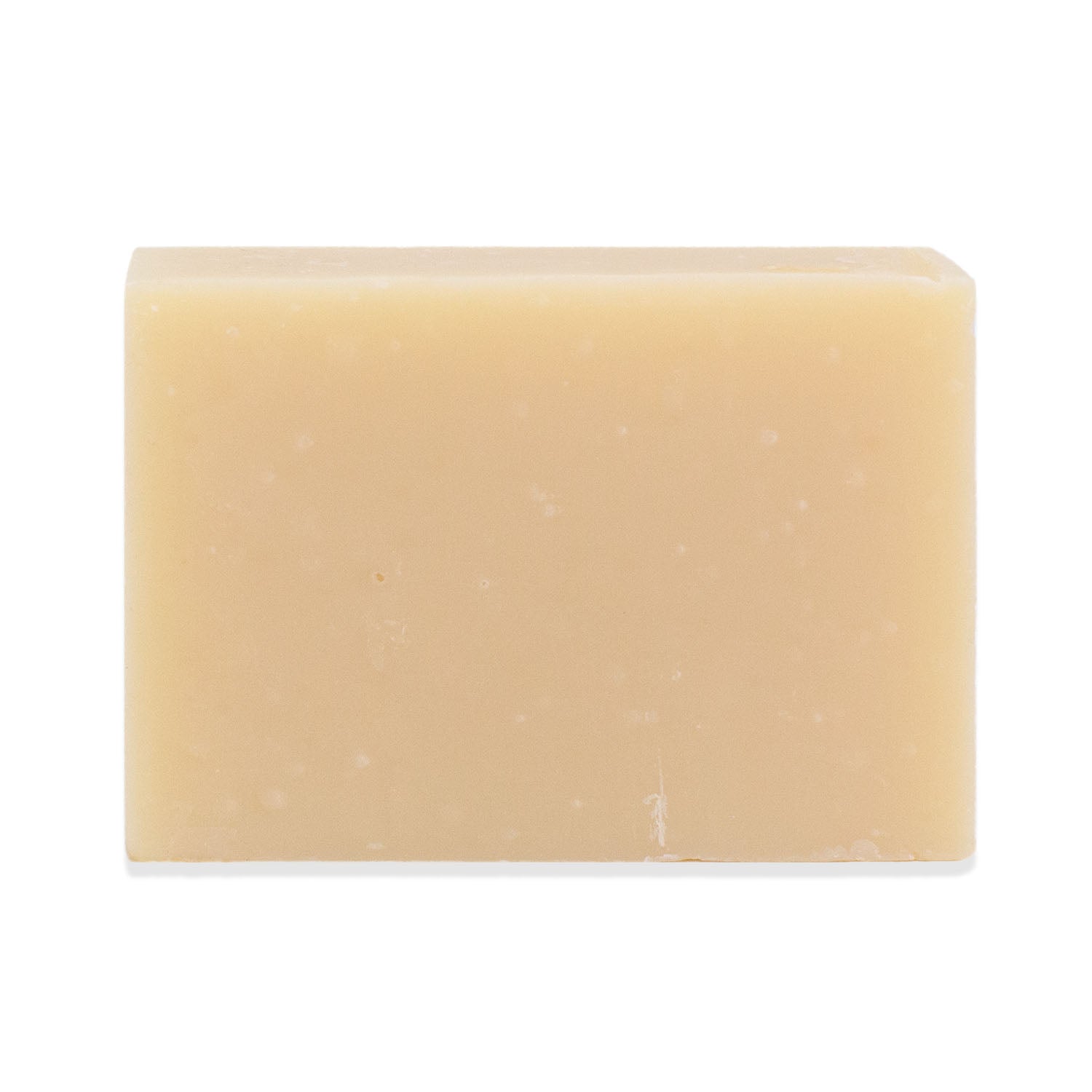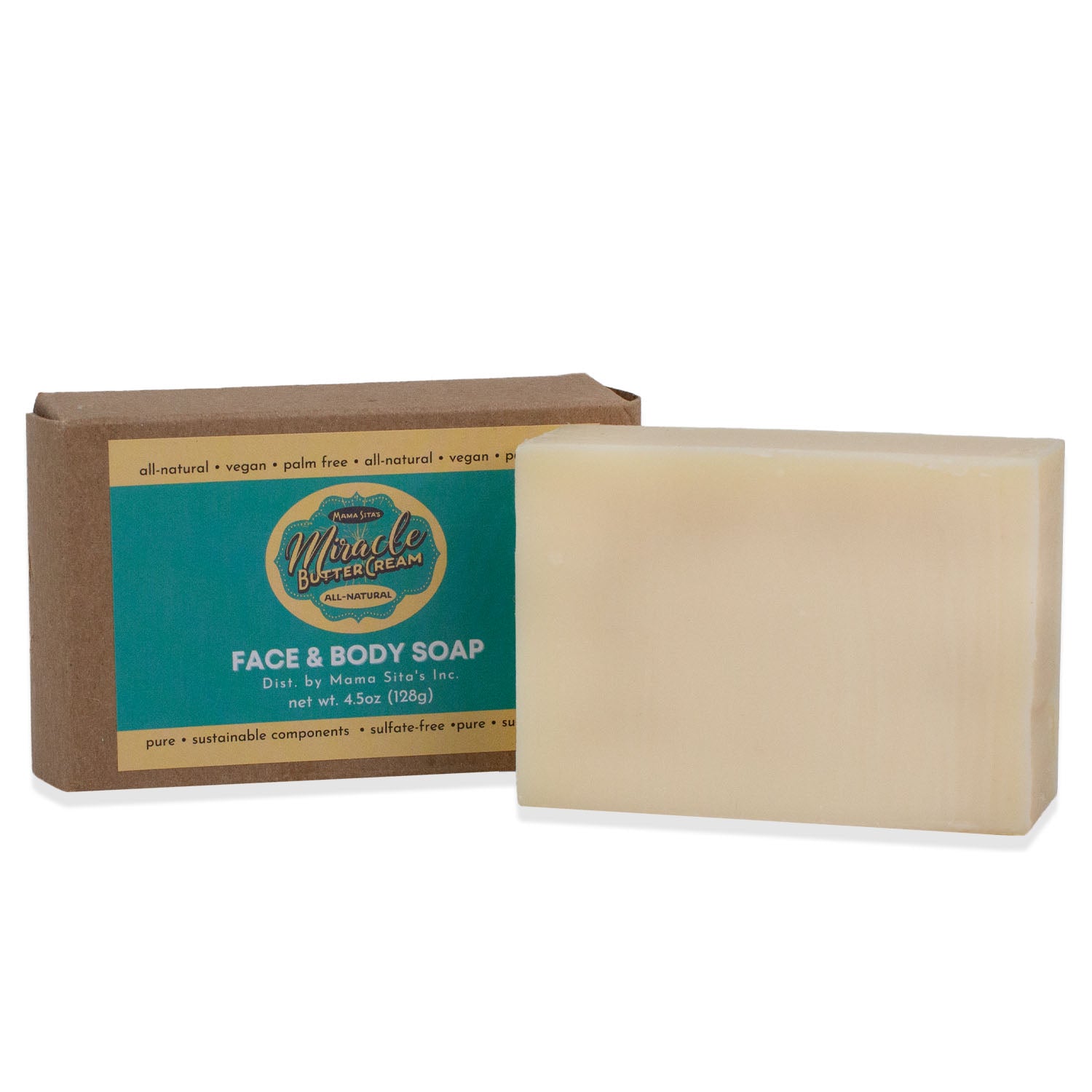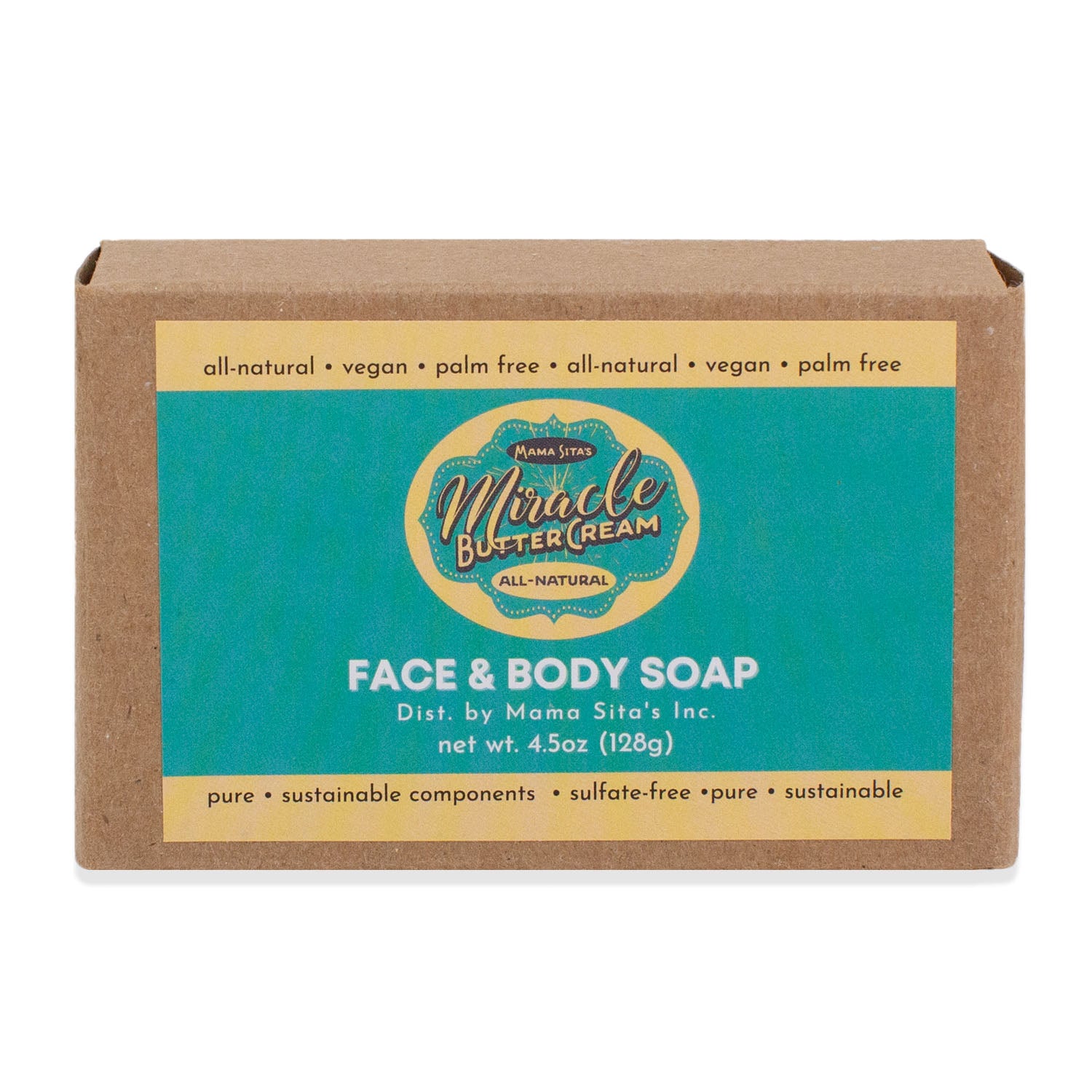 Guarantees
PLANT BASED

100% made with cocoa, mango, shea butters and premium oils.

RATED #1

Best Skin Care Products with no parabens, fillers, water, alcohol, or preservatives!

A SCENT FOR EVERYONE

We know you'll find your favorite with or variety of scents

PRIORITY SHIPPING

Receive butter in 2 -3 days wrapped special to keep your product cool.
FAQs
What are the key ingredients in Miracle Butter Cream?

Miracle Butter Cream stands out from typical Shea Butter products. We incorporate three key ingredients: MANGO BUTTER, COCOA BUTTER, and SHEA BUTTER, combining their nourishing qualities. Unlike many body butters that contain minimal butter& and lots of fillers, our formula prioritizes these natural butters. We use a cold-press process without heat.
Will this butter help fade darks spots?

Our pure butters can absolutely fade dark marks with regular use. We use the highest quality organic butter and oils. No water, alcohol, or chemical fillers. You get the pure, concentrated ingredients. That's why our products work 🤗 Enjoy.
Will the Hair Growth formula help my hair grow?

Our hair growth formula promotes hair growth due to loss from many causes. Results vary b/c every individual is different. If the issue causing the loss is still present, the hair loss may continue. We do guarantee that our product contains 100% natural ingredients known to stimulate & regrow hair that has fallen from follicles that remain alive.
Is Miracle Butter Cream Vegan?

Meet our superstar "MIRACLE BUTTER CREAM". Crafted with care, this raw-vegan body butter comes in 17 tempting scents. It's not just any body butter - it's your VIP ticket to skin bliss, starring cocoa, mango & shea butters. Ready for the miracle? Dive in!